Last week was busy. I had the opportunity to attend That Conference TX in-person and deliver the opening keynote. While at the conference, I also presented at an online event called Community-led Summit. I strongly recommend you check them both out as most sessions were recorded & streamed. At That Conference I had the opportunity to meet someone who's in the Snap Spectacles creator program and we discussed the lenses he's building in Lens Studio. It's always exciting to meet people in a new community and role you've recently joined. Snap continues to impress me and I feel blessed to be working there.
🏕️
That Conference
is heading to the Midwest this summer, and I strongly recommend you check out the event.
✍ Recent Content️
🗣 Speaking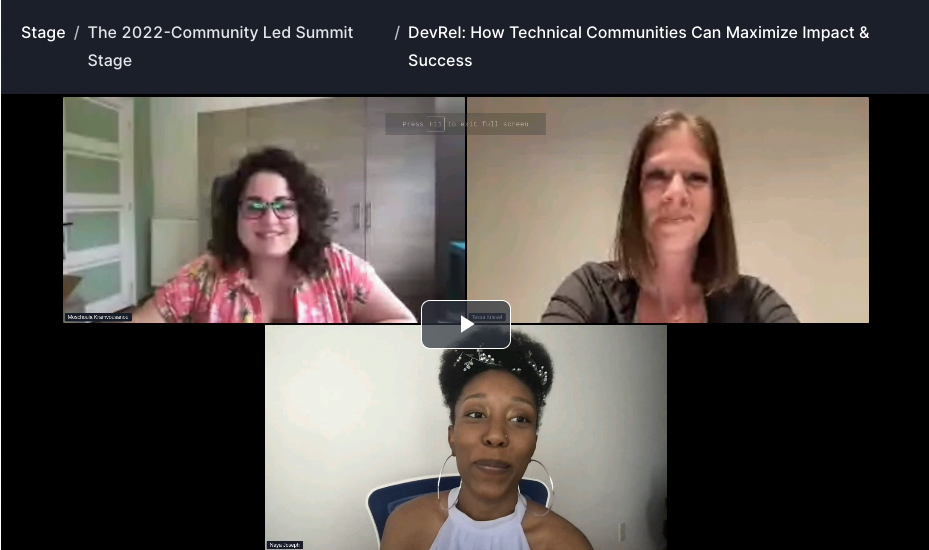 DevRel: How Technical Communities Can Maximize Impact & Success at Community-led Summit
In this fireside chat, Tessa Kriesel & Moschoula Kramvousanou discuss the increasing industry interest in Developer Relations and its relation to community management. Reflecting on their own experiences, they define Developer Relations, examine how it can drive impact and maximize success across multiple business areas, and share tips for launching your own developer community and increasing engagement!
Access Recording
💼 Working in Tech
🥑 DevRel
👧 Being a Wife & Mom
🏕 Adventures
My friend Raquel was in Austin last week so we were able to spend some time together during & after the conference. It's always lovely getting to spend time with her. We even had the opportunity to grab dinner with a couple other WordPress folks—Mike Demo & Cory Webb.
💡 Inspiration